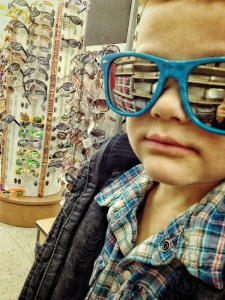 Today's the last day! I recorded 30 songs! I'm technically 2 days late because of some unfortunate life-crazyness, but the challenge is over. I so relieved!
The Stats
32 days.
30 songs.
Average song time: 75 minutes.
Songs written, recorded, edited, mixed, etc. in 60 minutes or less: 13.
What have I come away with?
The world won't end if I let people hear my songs before they're finished. As I stated in the challenge intro, I've always been a perfectionist and fearful of what others think. Letting people hear a piece of my work before it's finished made me cringe. Now, I'm less worried about what people think and more confident in myself. We should strive for "Wow!"  of course, but perfection is impossible. There is always something to add.
When you choose to go from blank slate to sharing your work with your people your respect in an hour, it's very motivating.
I've been recording at home for years. I started with a cassette deck in the 90s, then to a Korg D16 digital recorder/workstation, then various Mac laptops running Digital Performer, then Pro Tools 10 since Summer 2012. I can get things done faster after 6 months with Pro Tools than I could after 5 years with Digital Performer.
Finding the right sound took more time than writing and recording.
Now that I have NI Komplete 8, I have sounds out the wazoo. But, just like when you can't find something to watch when you have Netflix or Satellite TV, it's hard to decide on the right sounds with so many options. I often had to live with something "close enough" and stop rummaging through the hundreds of sounds.
I need to take Sundays off next time.
I love to relax on Sunday. I spend time with family, watch football, take a nap, etc. Having to be creative and work the past 4 Sunday afternoons has not been pleasant.
Elijah's songwriting debut?
I wanted to do something different and fun on this last challenge day, so I decided to have my four-year-old son, Elijah, help me out. My initial thoughts were to get him to make some drum sounds with his mouth, then I'd arrange them in tempo, record guitars, etc. He decided to sing his own song and I kept it. Except for the kick, snare, guitars, and bass, everything you hear is Elijah. The drum sounds he made are of course arranged, but the lyrics/singing was all him in one take. I just slid half the take to the verse and the other half to the breakdown. I think I'll keep this kid! ;0)
In conclusion…
This challenge has been very beneficial to me personally, and I hope it inspires you to do a 30-day challenge of some sort. Take something that scares you, or something you've always wanted to do, or something you hate to do but is constructive to your life or those around you and do it.
Thanks for all your encouragement! Please feel free to leave any comments/questions you may have!
90 minutes. 13 tracks (7 of Elijah, 6 of me).