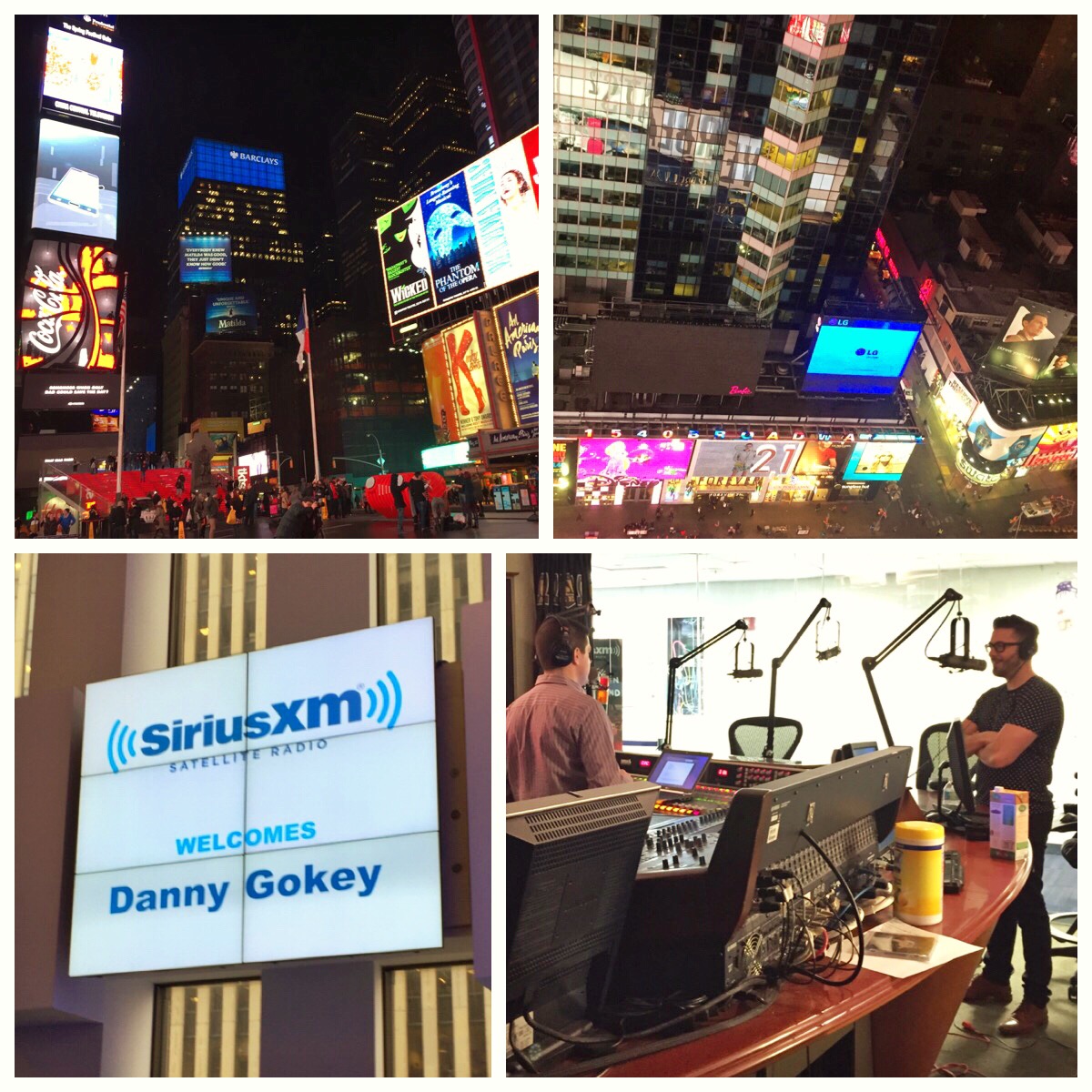 It's always great to visit New York City. I love the energy there. I arrived late last night but I still got to grab some good pizza before bed while enjoying the view from the hotel in Times Square. I wish I had more time to take it in.
Earlier today, I played acoustic guitar for Danny Gokey at SiriusXM Radio "The Message" with host Al Skop. After that, we did an exclusive acoustic performance at Star 99.1 FM in New Jersey.
It's always fun playing these short, simple acoustic sets because, when it's just me playing acoustic guitar with Danny, I'll experiment with the chords and feel of each song. And Danny is always changing things and throwing new ideas out there, which keeps me on my toes. :0)
It's been a good day. Now I'm sitting in the airport waiting to go back to my wife and son.
Oh, and here's some video from the performance at Star 99.1.