Podcast: Play in new window | Download (Duration: 24:23 — 22.8MB) | Embed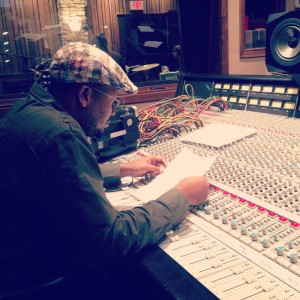 The Guest on today's podcast is songwriter, producer, and bassist, Anton Nesbitt.
Anton has worked with many award-winning artists including BeBe and CeCe Winans.
IN THIS EPISODE, YOU'LL HEAR ANTON SHARE ABOUT
Musical inspiration growing up
How to keep from playing too busy
Mistakes to avoid when playing the bass
How to stay versatile
How to take playing bass to the next level
Becoming a better musician
And more…
Subscribe on iTunes and Stitcher.
RESOURCES AND LINKS MENTIONED IN THIS EPISODE:
Influences:
Gear:
Music:
LIKED THIS SESSION? PLEASE SHARE IT!
If you enjoyed this episode and have 5 seconds, please share it on Twitter by clicking on the link below. It'll automatically let me know you liked it!
Click here to let me know you enjoyed it on Twitter!
GET YOUR VOICE HEARD!
Let me know what and who you'd like to hear on the show. It seriously takes less than 30 seconds on my Speakpipe page.
WANT TO HELP?
It means a lot that you've taken time to listen to the podcast and read this far. I want to make this podcast the best it can be. If you would give an honest review on iTunes I sure would appreciate it. You can also email me with suggestions for the show. Thanks so much for listening!