Podcast: Play in new window | Download (Duration: 41:27 — 38.5MB) | Embed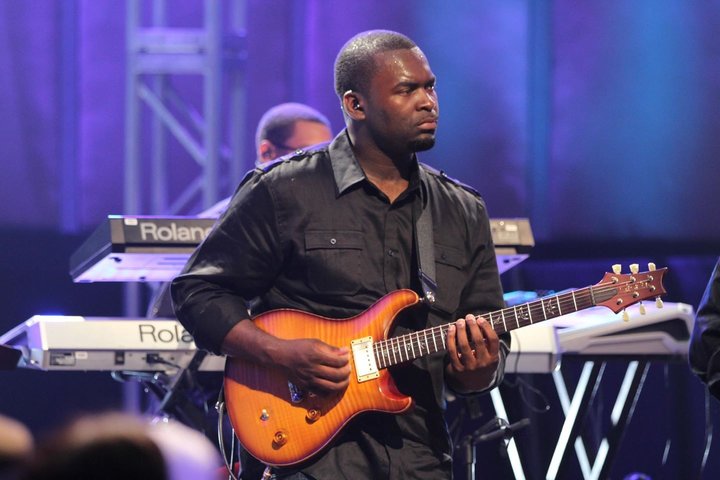 Tyrone Jackson is a guitarist and producer who's incredible musical feel has enabled him to play with CeCe Winans, Fred Hammond, Donnie McClurkin, Lalah Hathaway, Chante Moore, Maysa from Incognito, Kurt Carr, Andrae Crouch, Jonathan Nelson, William McDowell, and many more.
Subscribe via iTunes or Stitcher.
IN THIS EPISODE, YOU'LL HEAR TYRONE SHARE ABOUT
The gear he uses to record his sweet guitar tones.
How he approaches practicing the guitar.
Tips for guitarists to step into the next level.
What investments he would make if he had to start his music career over.
What music theory did for him.
The importance of being prepared for opportunities.
RESOURCES AND LINKS MENTIONED IN THIS EPISODE:
Links:
Gear:
Connect:
Quote: "Success is when preparation meets opportunity."
LIKED THIS EPISODE? HELP ME GET THE WORD OUT!
If you enjoyed this episode and have 10 seconds, please share it on Twitter by clicking on the link below.
GET YOUR VOICE HEARD!
Let me know what and who you'd like to hear on the show!

WANT TO HELP? LEAVE AN HONEST REVIEW!
It means a lot that you've taken time to listen to the podcast and read this far. I want to make this podcast the best it can be. If you would give an honest review on iTunes or Stitcher I sure would appreciate it. You can also email me with suggestions for the show. Thanks so much for listening!