Podcast: Play in new window | Download (Duration: 1:13:27 — 59.3MB) | Embed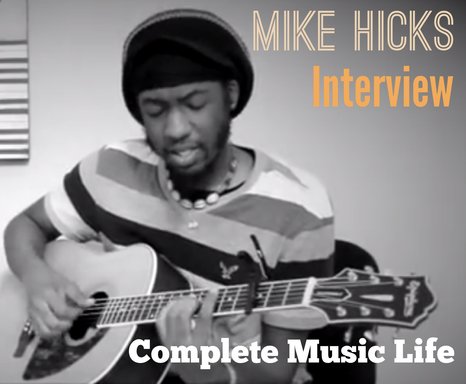 Mike Hicks continues to amaze me with not only his talent, but his heart to help those around him. He's always there for people without expecting anything in return.
His musical gifts have made it possible to work with Grammy winners Tommy Sims, Keb Mo, and many other fantastic artists.
Subscribe via iTunes or Stitcher.
IN THIS EPISODE, YOU'LL HEAR MIKE SHARE ABOUT
What he's learned from producer Tommy Sims.
His approach to songwriting.
How he writes down and organizes his thoughts before writing a song.
The inspiration for writing "Debt/Sallie."
How to overcome dry spells and stir creativity.
How to improve your songwriting.
What he's learned from artist Keb Mo.
RESOURCES AND LINKS MENTIONED IN THIS EPISODE:
People:
Music:
Misc
Connect:
Catch Mike in Nashville on March 21st, 2014 show with Dynamo at 12th and Porter!
Catch Mike April 17th with Cody Belew at 12th and Porter!
SHOW MIKE SOME LOVE BY THANKING HIM ON TWITTER!
GET YOUR VOICE HEARD!
Let me know what and who you'd like to hear on the show!

WANT TO HELP? LEAVE AN HONEST REVIEW!
It means a lot that you've taken time to listen to the podcast and read this far. I want to make this podcast the best it can be. If you would give an honest review on iTunes or Stitcher I sure would appreciate it. You can also email me with suggestions for the show. Thanks so much for listening!