Podcast: Play in new window | Download (Duration: 48:37 — 45.0MB) | Embed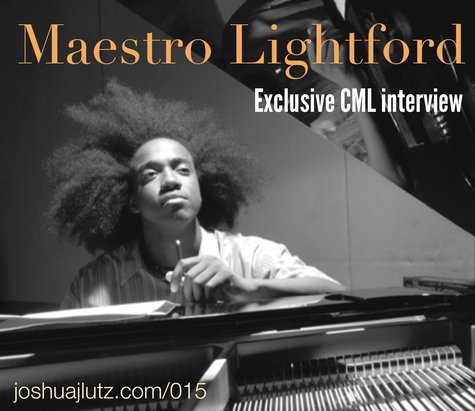 I'm supercharged to have keyboardist, music director, songwriter, arranger, teacher, producer, and my good friend, Maestro Lightford on today's podcast!
When I think of Melvin "Maestro" Lightford, I think of big hair, a big smile, and a big heart.
I've known Maestro for over a decade and I know that every time I'm on one of his gigs, I can relax, knowing that the details are taken care of and it'll be a fun gig full of good music and good people.
Maestro has worked with Grammy winners Tommy Sims, Vince Gill, Amy Grant, Michael McDonald, Kirk Whalum, and many more.
He takes pride in providing peace of mind for his clients. Whether arranging strings or horns, leading a band, recording keys, or songwriting, he does it with a contagious positive energy, skill, and integrity.
Subscribe via iTunes or Stitcher.
IN THIS EPISODE, YOU'LL HEAR MAESTRO SHARE ABOUT
What got him into music.
His live stage set up.
How to put together the right musicians for a gig.
The process he uses when writing charts for strings.
Having a positive attitude.
Things to think about to go to the next level.
The value of incorporating others.
RESOURCES AND LINKS MENTIONED IN THIS EPISODE:
People:
Music:
(The iTunes links are affiliate links)
Gear
Connect:
Quote of the Day:
"Preparation + opportunity = success"
SHOW MAESTRO SOME LOVE BY THANKING HIM ON TWITTER!
GET YOUR VOICE HEARD!
Let me know what and who you'd like to hear on the show!

WANT TO HELP? LEAVE AN HONEST REVIEW!
It means a lot that you've taken time to listen to the podcast and read this far. I want to make this podcast the best it can be. If you would give an honest review on iTunes or Stitcher I sure would appreciate it. You can also email me with suggestions for the show. Thanks so much for listening!